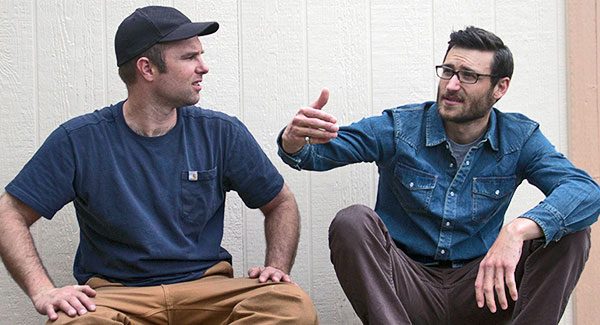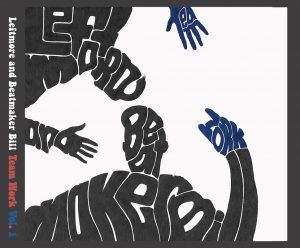 Leftmore and Beatmaker Bill have been playing live shows together for a few years and decided it was time to record and document the sound! 2017 marks the year of the first folk release on Play It Cool Records.
Leftmore and Beatmaker Bill "Teamwork Vol. 1" is a collection of Leftmore songs with the djembe work of Beatmaker Bill.
Leftmore is a songwriting powerhouse. Leftmore has the ability to mesh chords and lyrics together like one of the greats. This is strongly demonstrated in his songs. You can see the passion in the concertgoers at a Leftmore show. They hang on every word, they hang on every emotion.
Beatmaker Bill is a multi-instrumentalist and a djembe aficionado. A true rhythm junkie. The drums and rhythms on this album come from one djembe. This drumming style seems to complement Leftmore songs very well; simple but strong. A drumming style that has the ability to breathe, just like a true Leftmore song.
Leftmore and Beatmaker Bill, along with Play It Cool Records and Mad One Records; is proud to release Teamwork Vol. 1 to the world. Pick up a copy here. Please take a listen and enjoy.
Track Listing
Music Where You Are
Golden Thread
Lost & Jealous
Apple Tree
Fall
Right Now
Drinking with Ghost
Cave
Just Rain
Work Hard
Paint
The Rebuttal
So Don't
CREDITS
All songs written by Leftmore
All djembe performed by Beatmaker Bill
All songs mixed by Dako
Copyright 2017 Play It Cool Records & Mad One Records